Fort Purandar
From Narayanpur, we proceeded to Fort Purandar. It was a winding road up the mountain. The Purandar valley looked prettier and prettier as we wound our way up the mountain road.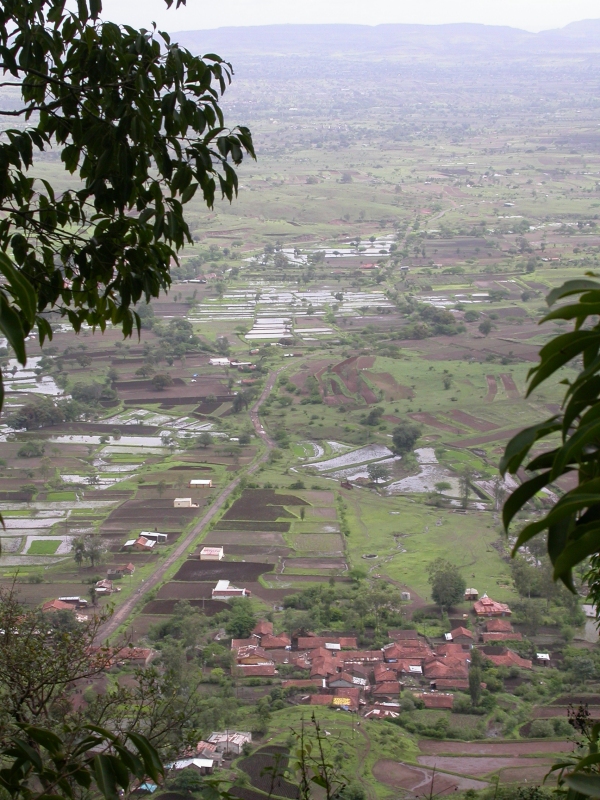 At one point we came upon a few parked vehicles and there appeared to be a walk way up the mountain. I had read on the web that there was a motorable road. So we decided to press on with the Qualis.
The "road" -- if we could call it that -- was more of a dirt track. The tires of the Qualis station-wagon lost traction at least two or three times as we ascended up the unmetalled muddy road towards Purandar fort. By 10 am, we reached a spot on the road where several mudslides had narrowed the road to a treacherous track. A white van ahead of us had gotten mired in the muck and its occupants were trying to push it. At a couple of spots landslides had put heaps of rock on the road. In one location, a landslide had washed away the road and the stone retaining wall.
That made up our minds about proceeding any further.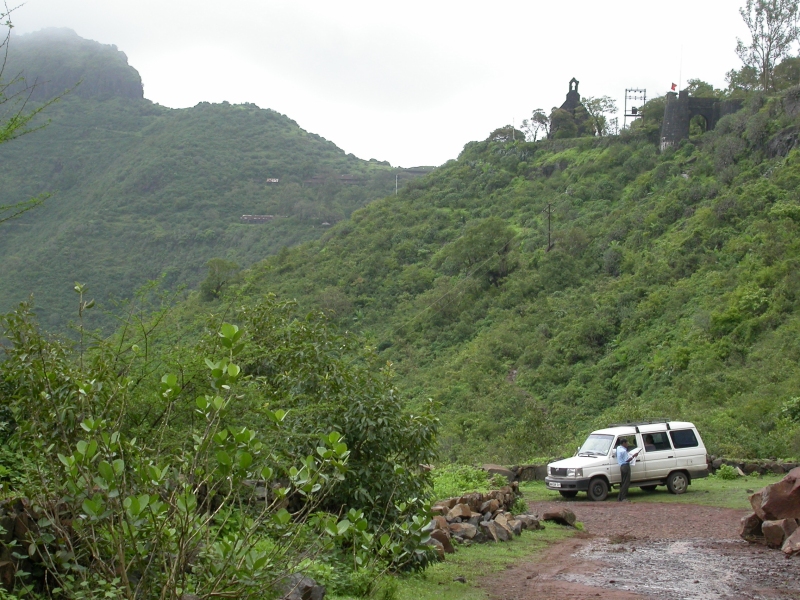 After surveying the spot on foot, we turned the vehicle around and gingerly descended the path we had come up by. We then proceeded further east to Saswad.