Shrikshetra Narayanpur
We reached Narayanpur, the village of Sant Changdev at 09:20.
At Narayanpur a signboard with a picture of Shivaji, Sant Tukaram and Jijai, bore a map of the area, indicating directions to the forts of Rajgad, Torana and Purandar.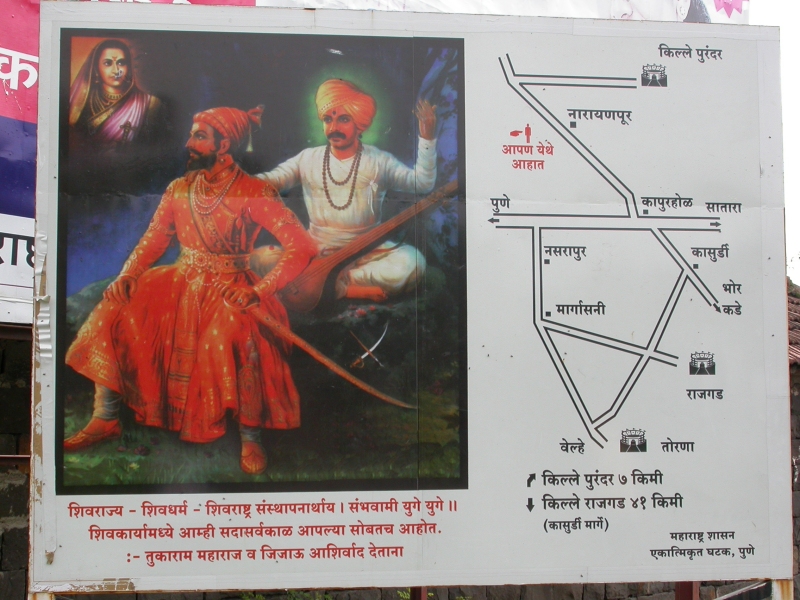 From the road, we could see a magnificent white, pink and cream temple spire with a painted stucco chakra and sheshnaag.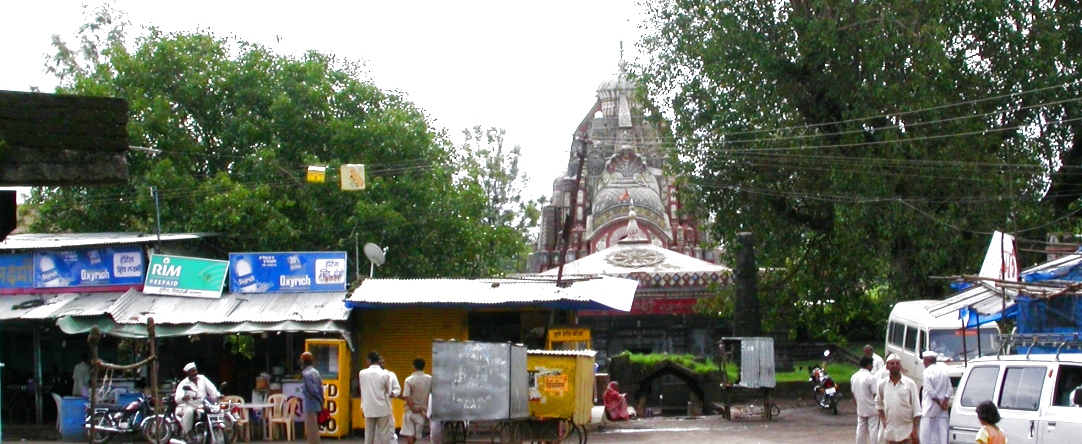 This was the ancient and famous Dattatreya temple of Shrikshetra Narayanpur.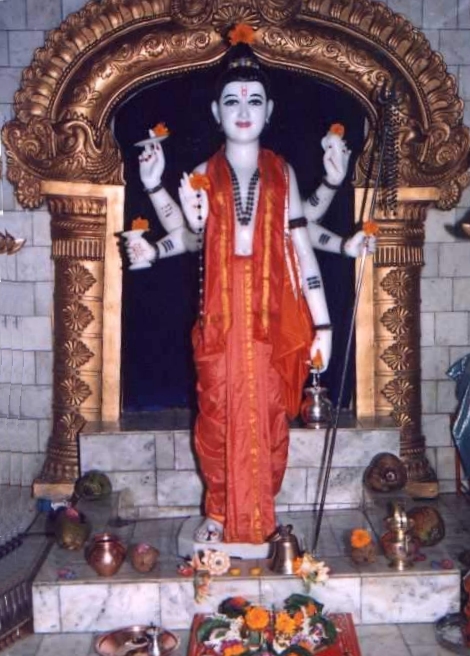 There is said to be a very old Audumbar tree at Narayanpur, worshipped by pilgrims.
The Audumbar(औदुम्बर)(ficus glomerata) or Cluster fig tree is a variety of fig-tree held sacred in India. It is said to flower at intervals of long centuries. It is a large tree that provides dense shade and edible fruit. Devotees of Lord Dattatreya, preferably observe their penance (Reading of sacred books, meditation, etc.) under this tree. Dried twigs of this tree are used in sacrifices. Its leaves are commonly used as cattle fodder.
There is also an old temple of Narayaneshwar, also said to have three Yadav-era sculptures that are very pretty.
From Narayanpur we proceeded towards the fortress of Purandar.