1953-55 Sunbeam Alpine roadster
This sporty two-seat Sunbeam roadster was launched in 1953 was the first vehicle from Sunbeam-Talbot to bear the Sunbeam name alone,
since the Rootes Group took over Sunbeam and Talbot in 1935.

The metallic grey open car in the picture below is preserved at the automobile museum, Autoworld Brussels, Parc du Cinquantenaire 11, 1000 Bruxelles, Belgium.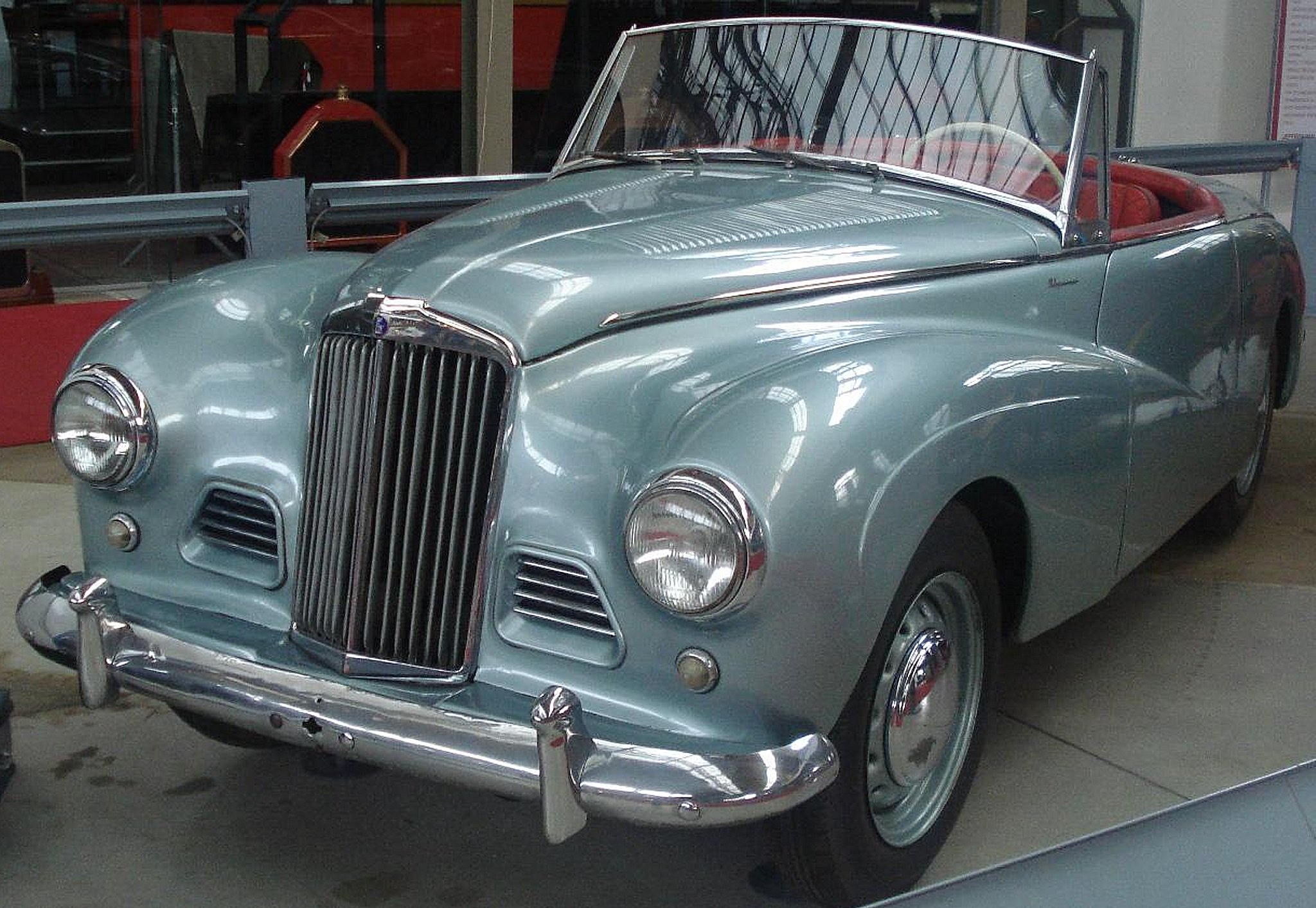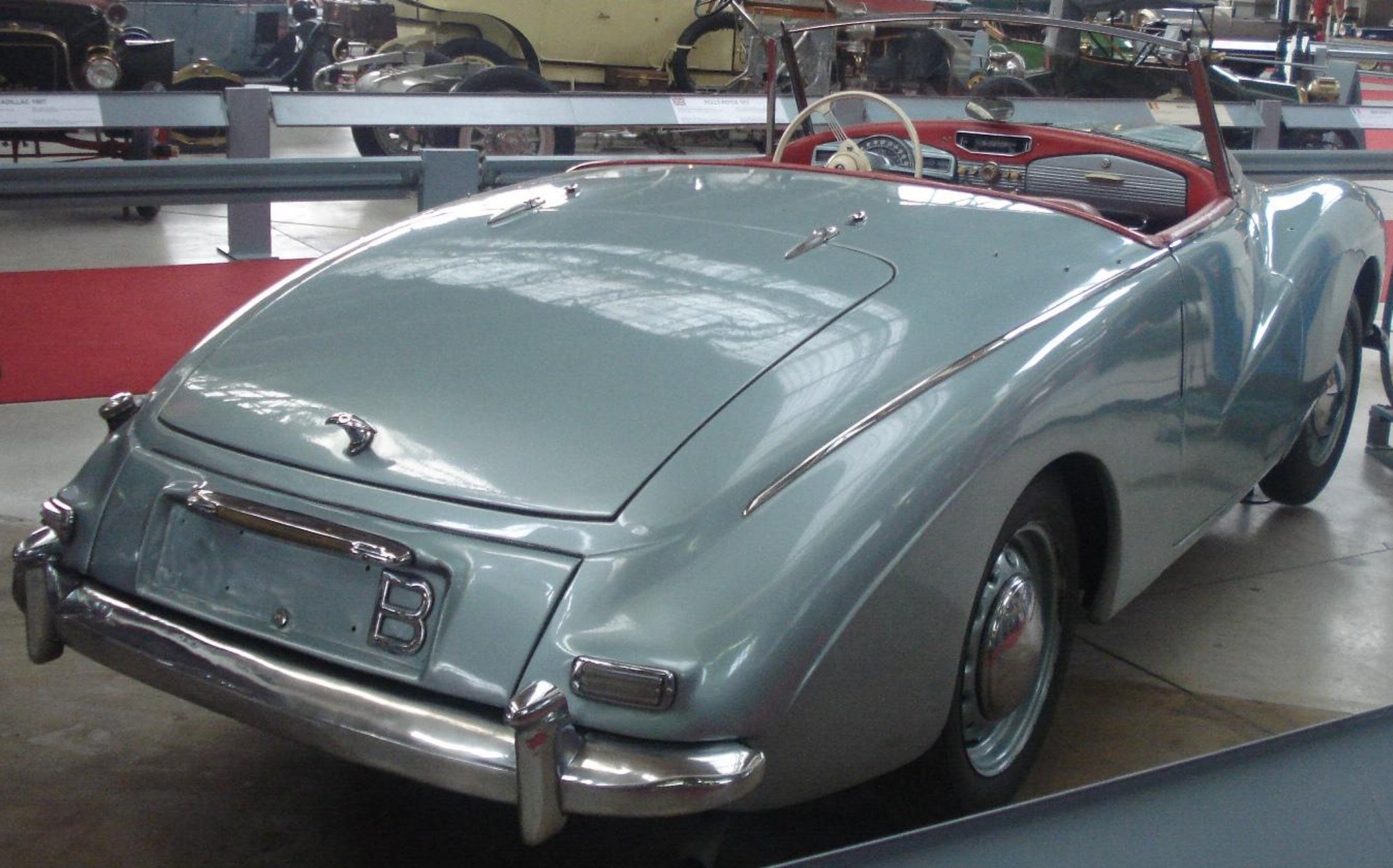 Rear View. The chrome "B" stands for Belgium
The body was hand-built at Thrupp & Maberly coachbuilders from 1953 to 1955.
The complete car was assembled at Rootes Group's Ryton plant(1940-2007) at Oxford Road, Ryton-on-Dunsmore, Rugby district, SE of Coventry, England.

A total of 1582 automobiles were produced, of which 445 stayed in the UK, 961 were exported to N. America and 175 to other world markets. Perhaps as few as 200 have survived.
A metallic sapphire blue 1953 Sunbeam Alpine Mk.1 featured prominently in the Alfred Hitchcock film "To Catch a Thief (1955)" starring Cary Grant and Grace Kelly.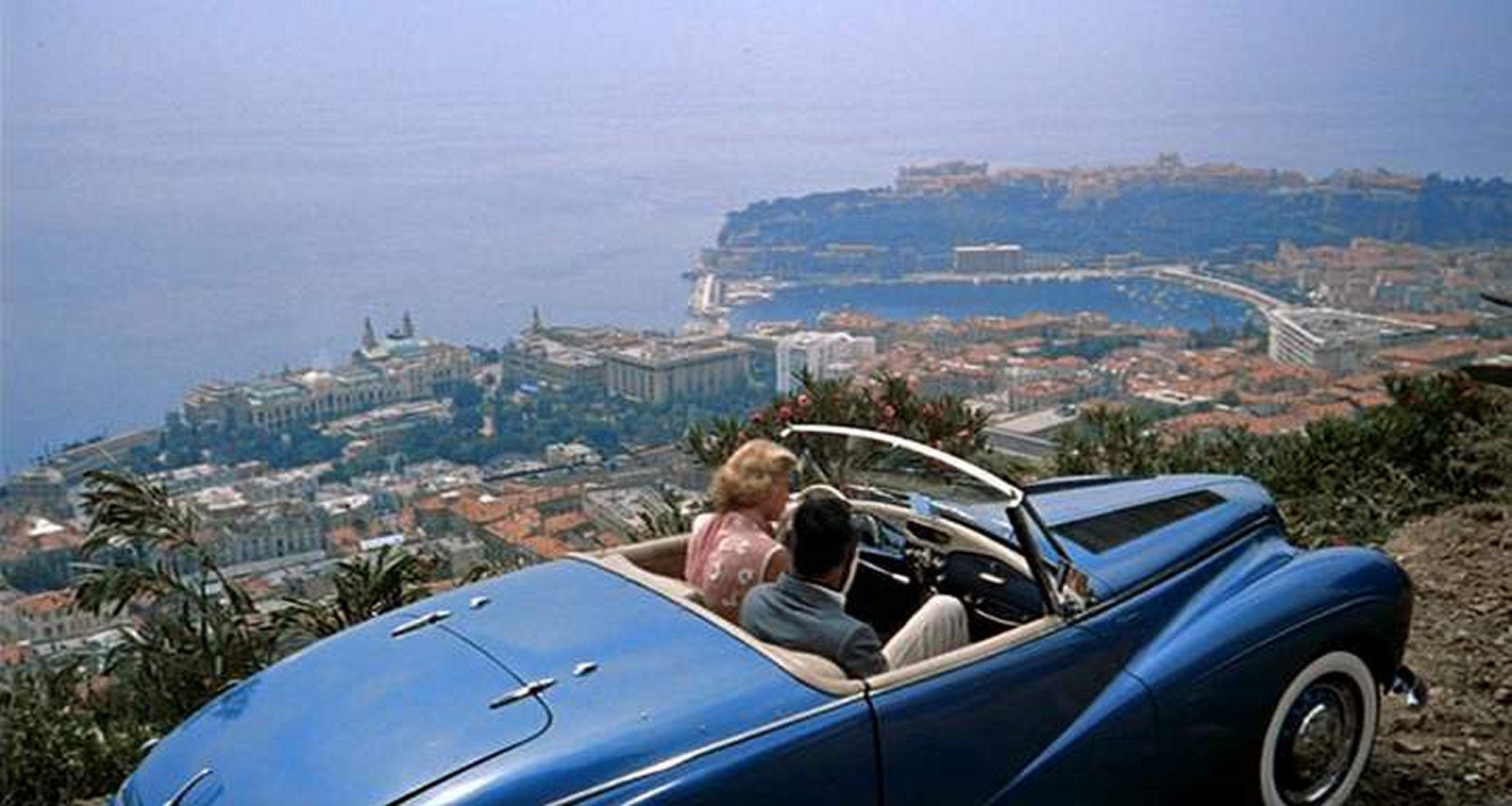 From the movie "To Catch a Thief (1955)"
The Sunbeam Alpine had a 2267 cc engine.