1:64 scale Jaguar E-type
When I was in primary school (monsoon 1963 to summer 1967), we would play with miniature aluminum scale-model toy cars.
A brand, popular with my friends and I, was Matchbox Toys by Lesney, England.
The cars were made of die-cast aluminium and in 1:64 scale. The cardboard boxes they came in were roughly the size of a matchbox. The brand has been around since 1953.
Lesney also had a series of fine die-cast scale models of vintage cars -- These covered the timespan from the invention of the motor-car to the 1930s.
That was Lesney's Models of Yesteryear.
My childhood friends, Ashley Menzies(who now lives in Chaguanas, Trinidad & Tobago) and Abhay Vyas(who now lives on the US E. Coast) were avid collectors of large numbers of Lesney Matchbox models. Ashley had a whole wall-sized glass showcase full of them.
My classmates, Rajesh Sikka and Ashok Kanagat, were also fond of collecting Lesney Matchbox die-cast 1:64 scale model cars.
I had a few Matchbox toys myself.
One I held most dear was a 1961 Jaguar E-type coupé. The Matchbox model even had wire wheels in diecast Aluminum.
The real car was 175 5/16" long, so the 1:64 scale model was roughly 2.74" long.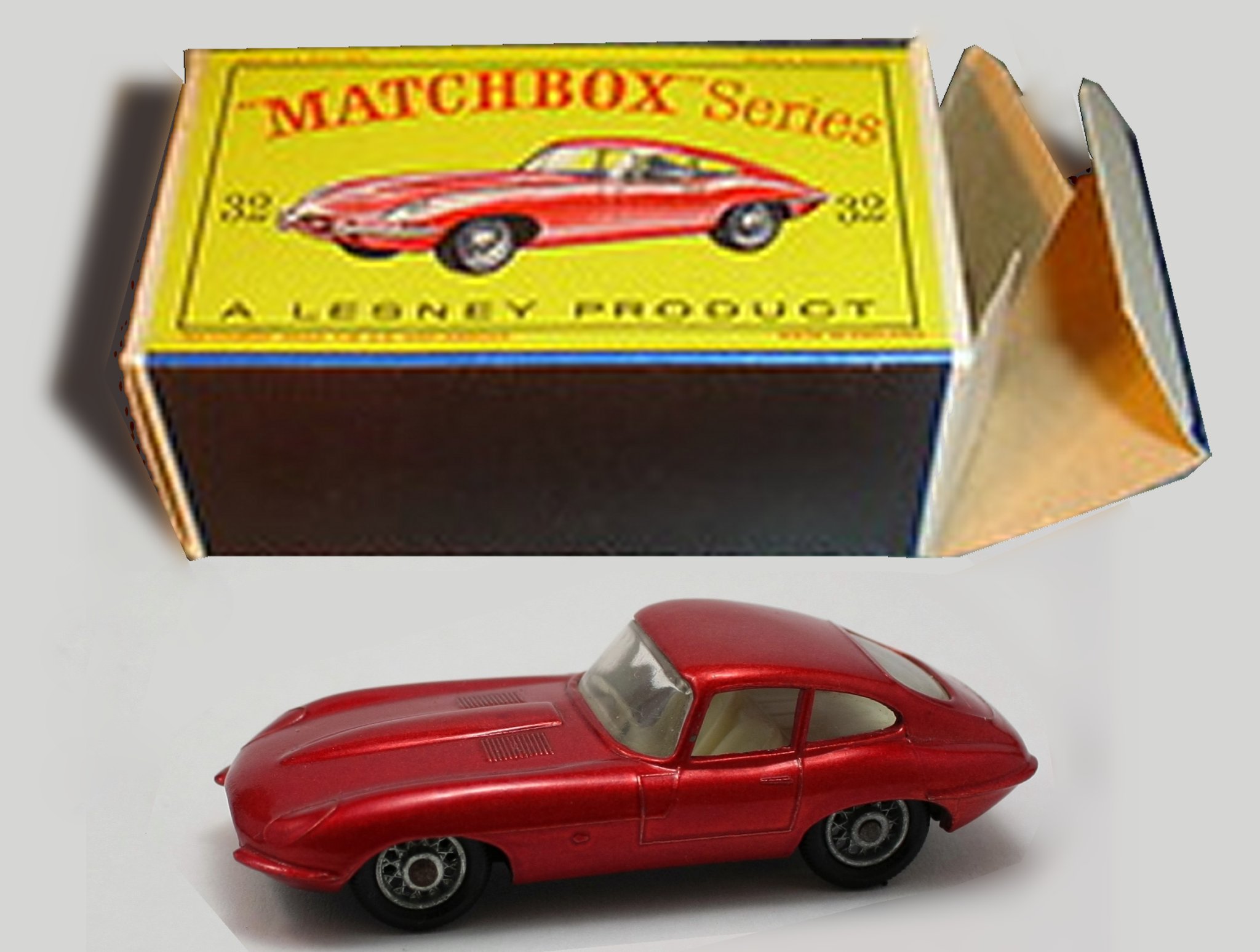 We would buy these from
a 1st floor toyshop in Crawford Market,
New Colony Stores (a 3-shop-wide toy store at Dadar TT)
Souvenirs near the old Strand Theatre in Colaba
Circa. acad. year 1966-67, when we were in 4th standard, the rupee was devalued from Rs. 4.50/US$ to Rs. 7.50/US$.
My imported Lesney Matchbox cars almost doubled in price and became less attractive to buy.