Deutsches Museum Flugwerft Schleißheim
The Oberschleißheim Airfield (EDNX) was once an old second world war airbase barely 11 km north of Munich, Germany.
Around the Battle of Britain, the Oberschleißheim Airfield must have scrambled Messerschmitt Me109s and Heinkel He111s.

The airfield is steeped in history. Next to it is a Luftwaffe officer's club with a sign above a certain table where
the WW1 ace, Manfred von Richthofen (the Red Baron) used to sip his beer.The hangar buildings have been remodelled to house the museum.
Located at Effnerstraße 18, 85764 Oberschleißheim, [48.246004N, 11.557143E].
The Königlich-Bayerische Fliegertruppen (Royal Bavarian Flying Corps) constructed this airfield and its historic buildings between 1912 and 1919.


Its historic maintenance hangar was restored and enlarged to accommodate the Deutsches Museum's growing aviation collections.

1975 Antonov An-2TD
At extreme left in the image above, is parked an Antonov An-2TD: Транспортно-Десантные (Transportno-Desantnye) - cargo and paratrooper biplane.
About 15,000 examples of the An-2 (NATO codename: Colt) have been built in the erstwhile USSR, Poland and China.

Bearing registration, D-FWJM (c/n 1G166-38), this aircraft was license built by Polskie Zakłady Lotnicze (Polish Aviation Works) in Mielec, Poland.
She belongs to Paul and Sascha Hoffmann, Freunde der Antonov e.V.

With 12 seats, static line attachment cables and drop signalling lights, this is the paratrooper version of the An-2.

Her single 9-cyl. 30-litre Швецов Aш-62 (Shvetsov ASh-62) radial engine cranks out approx. 1000 hp to heft the aircraft's permissible total weight of 5½ tons airborne
with a short 100m dash down a grass, gravel or unpaved surface.
The radial engine was developed from the Wright R-1820 Cyclone.
The Antonov An-2 is the world's biggest single-engine biplane.


A 30-minute round trip for 10 passengers consumes about 70 litres of avgas from its 6 tanks that hold a total of 1200 litres.
Every 50 operational hours, the aircraft gets a minor inspection and oil change; and every 100 hours, a more comprehensive maintenance overhaul. She can cruise at around 180 km/h and cover a max. range of 900 km.

With approx. two acres. of exhibition space, the museum has over 50 aircraft, helicopters, gliders and many on-board and ground equipment.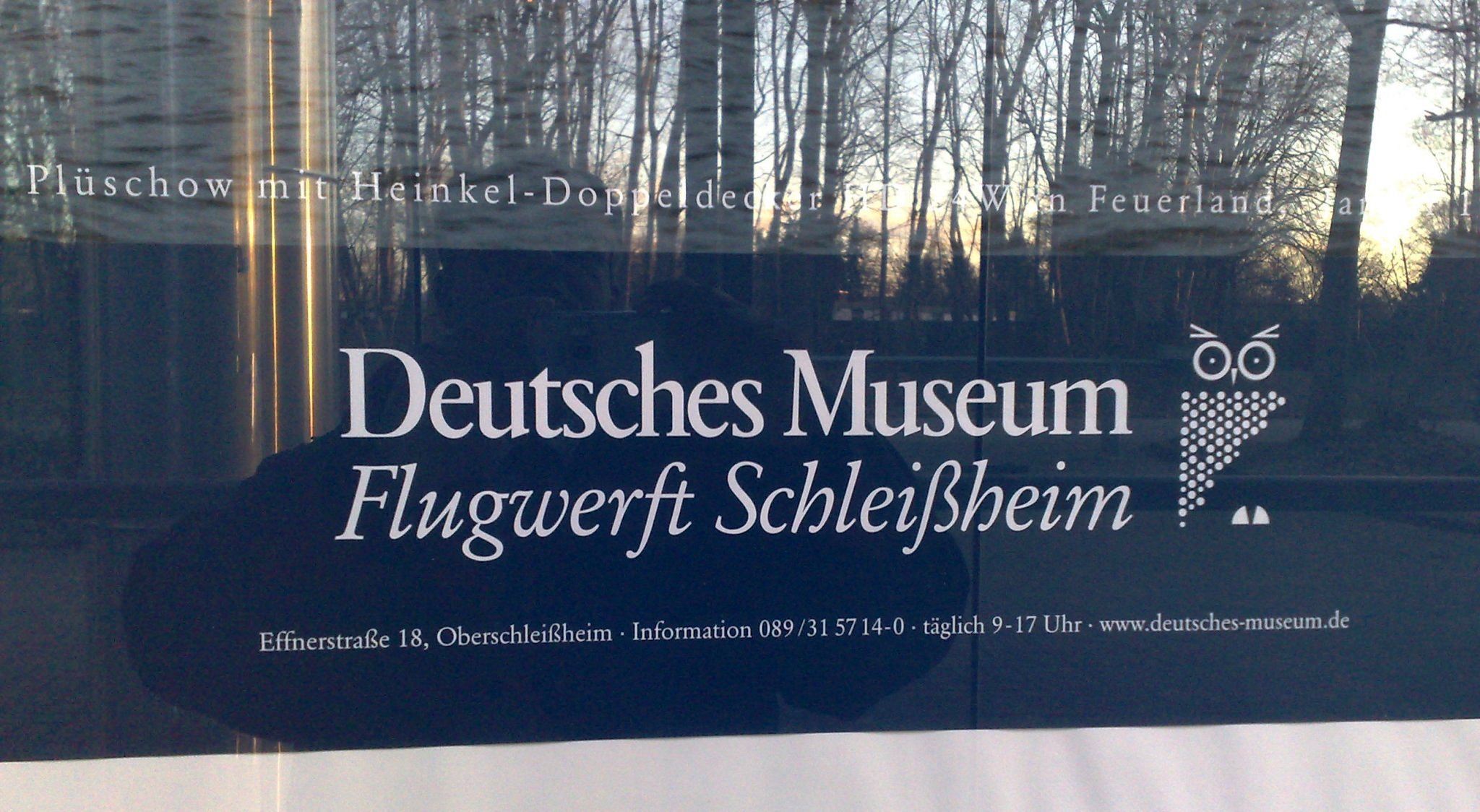 First we saw some very well made models of aircraft. Like this Lockheed Super Constellation D-ALEM.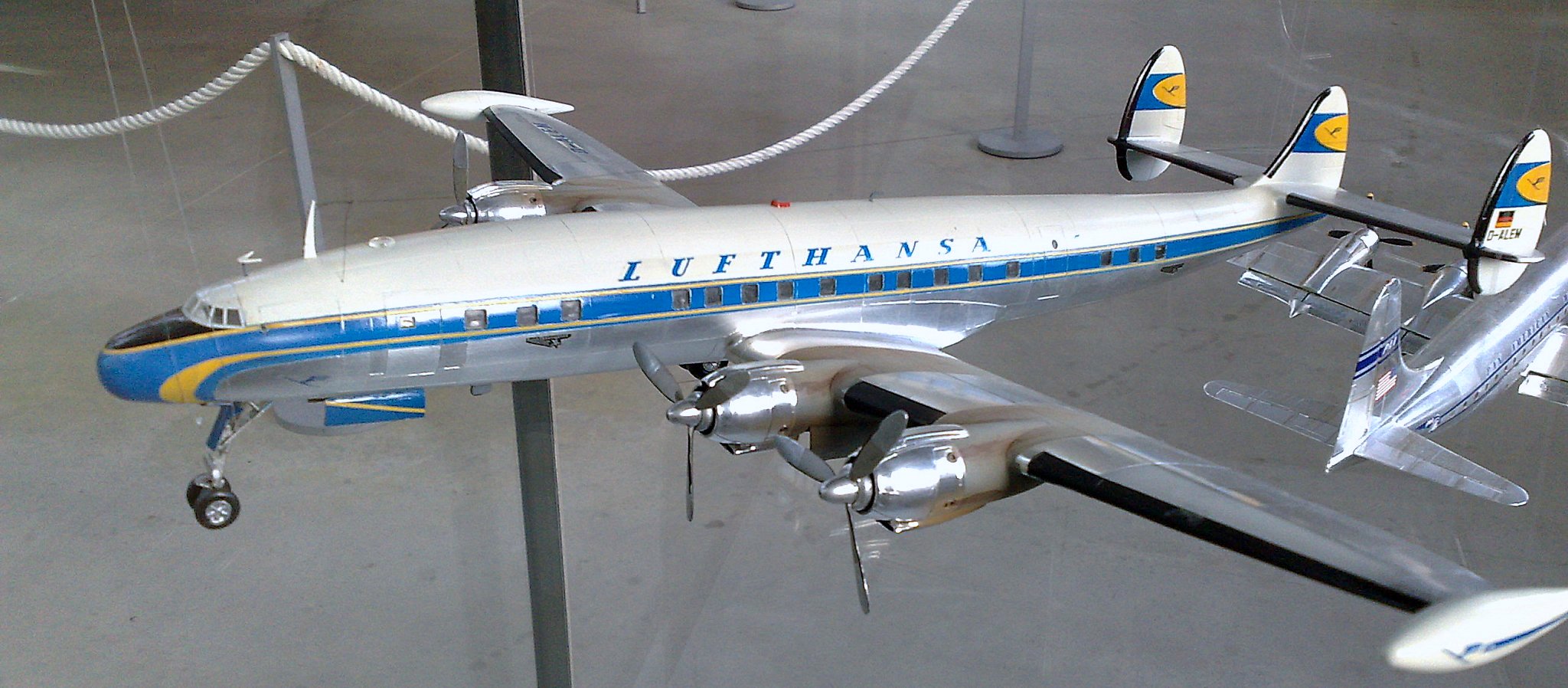 And this PanAm Boeing 707-321C "Jet Clipper Racer"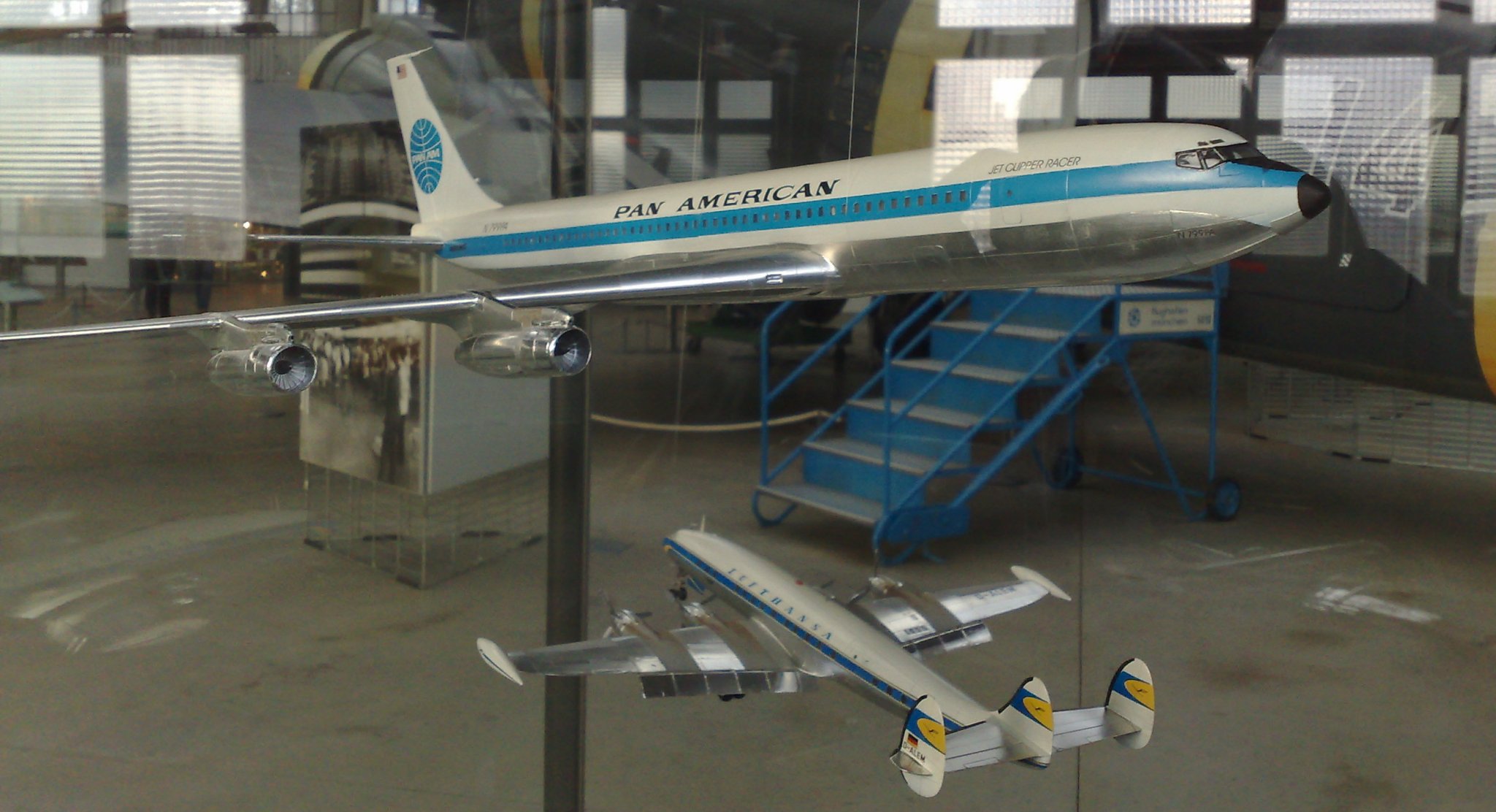 Douglas C47B Skytrain
ex-RAF, ex-Luftwaffe, Dakota passenger transport. reg.:14+01, c/n:26989.
This C-47 specimen was captured from the RAF during World War II. It served the Luftwaffe as a military transport until 1967. For about nine years thereafter it served as a test bed for military ATC and radio nav equipment.
That's how it got the orange paint on the nose, tail, engine nacelles and rings on the body.

It was retired in 1976.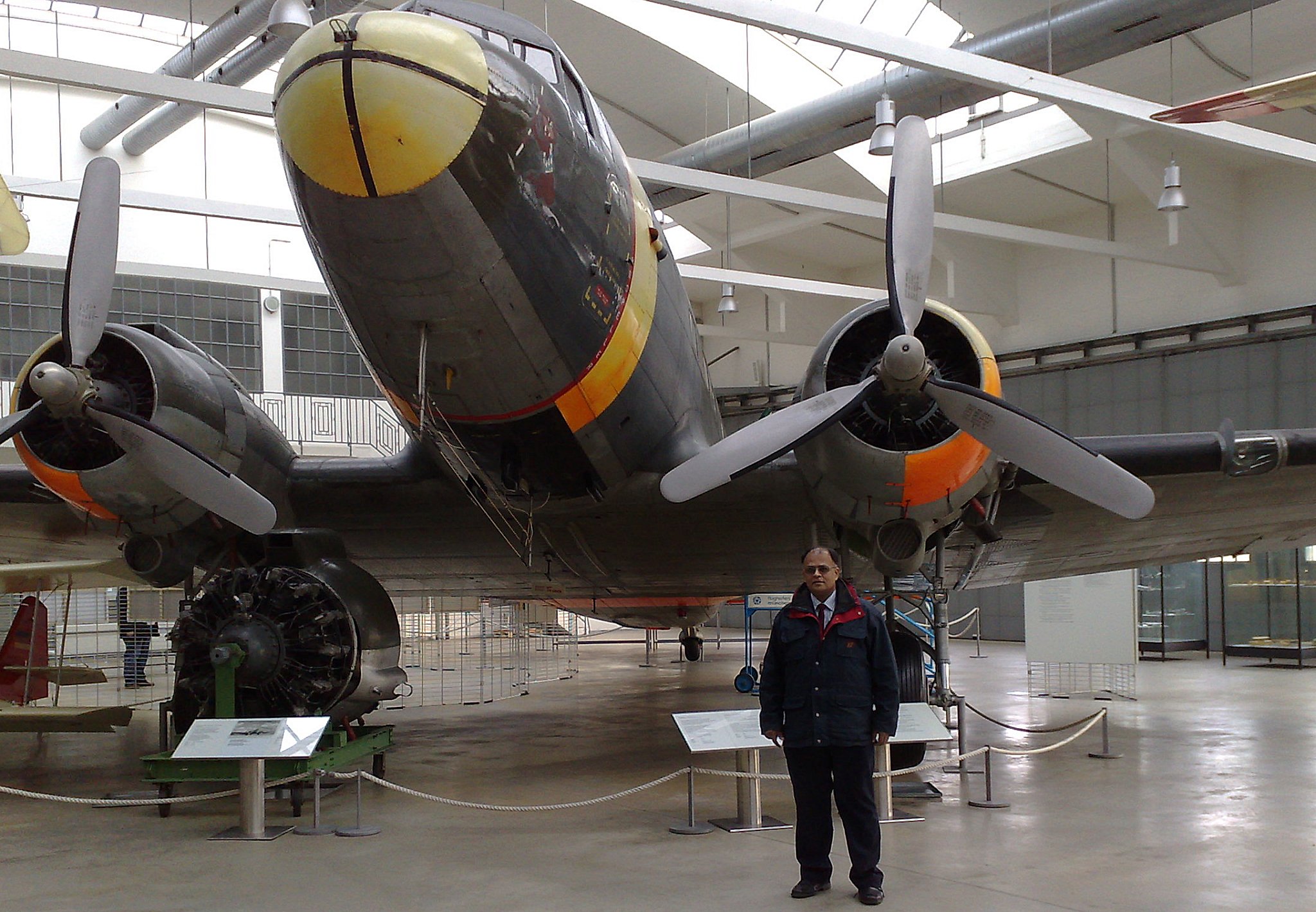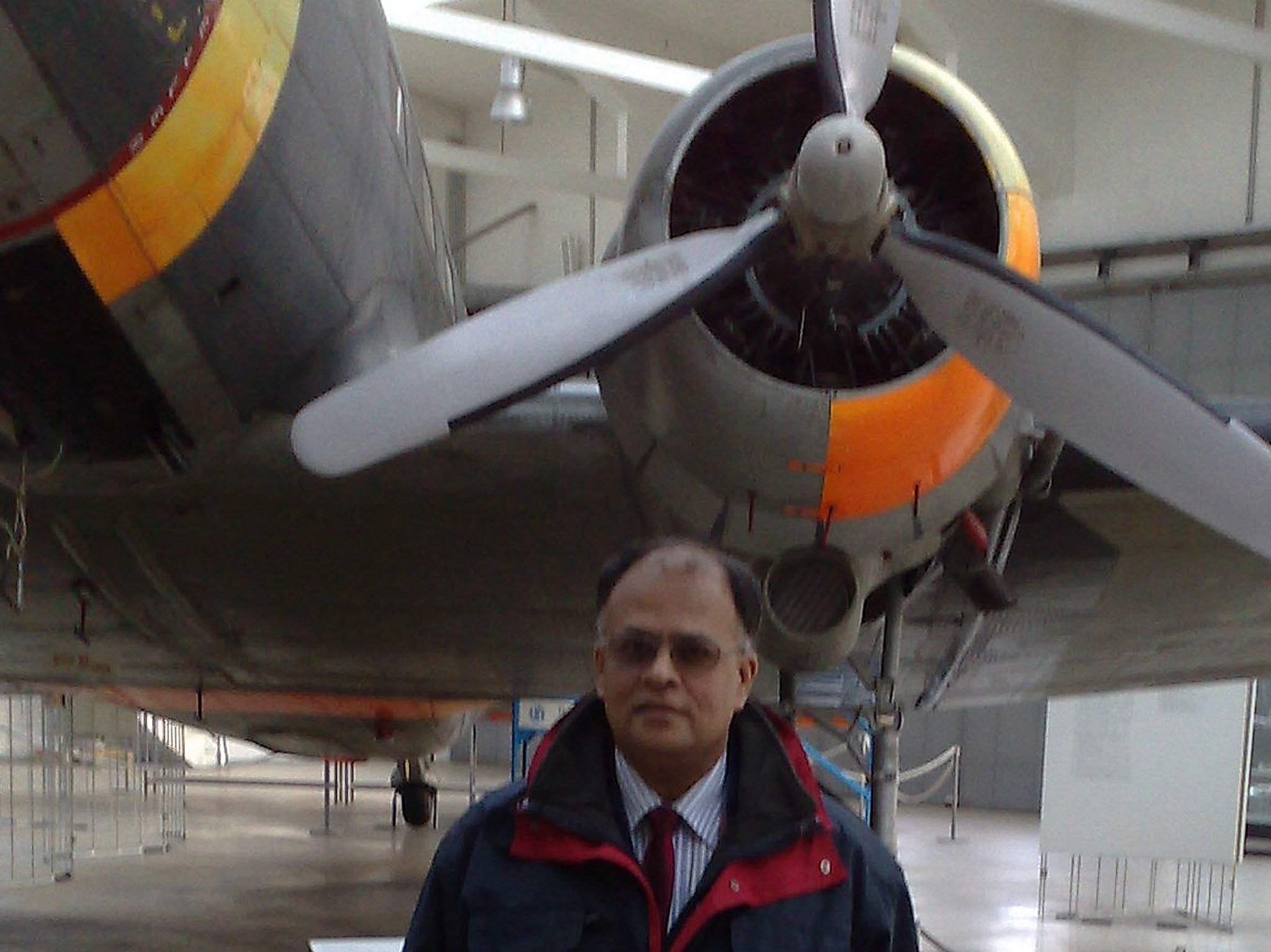 The port engine behind me is one of its two

Pratt & Whitney R-1830-90


14-cylinder 1200 bhp twin-row air-cooled radial engines.
Each of the cylinders displaced 2.1 litres, making for a total swept volume of 31 litres per engine.

The R-1830 is the most produced aircraft engine, with the characteristic (no more heard) drone,
so familiar to me and my contemporaries since we were little.

The engine powered at least 26 different types of aircraft including Beaufort, Liberator and Wellington bombers, flying boats like Catalinas and Sunderlands and Grumman Wildcats.

Heinkel He-111
This Heinkel He-111 being restored to airworthiness, was for me, the pièce de résistance of the airfield museum !
Took this photo in the hangar where it was being restored.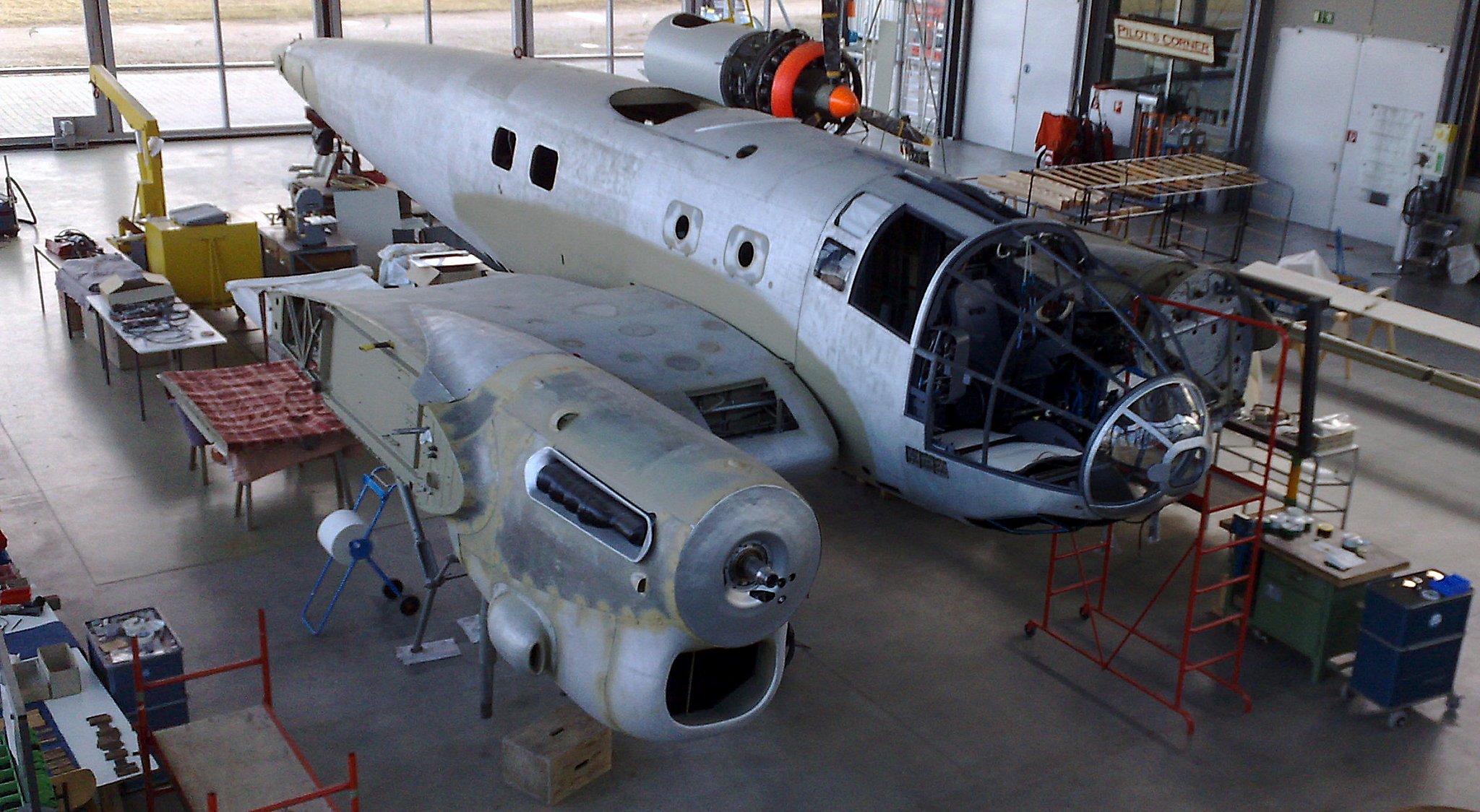 While the old Heinkels in WW2 were powered by Junkers Jumo 211 liquid-cooled inverted V-12 engines [1,340 shp @ 2,600 rpm], some later examples built in Spain had Rolls-Royce Merlins.
The Heinkel He 111 was one of World War II's best known and most widely used German bombers. Introduced in early 1936, as a ten-passenger commercial airliner, the Luftwaffe used it as a fast medium bomber. Technologically advanced for its time, the He 111 was faster than most single engine fighters.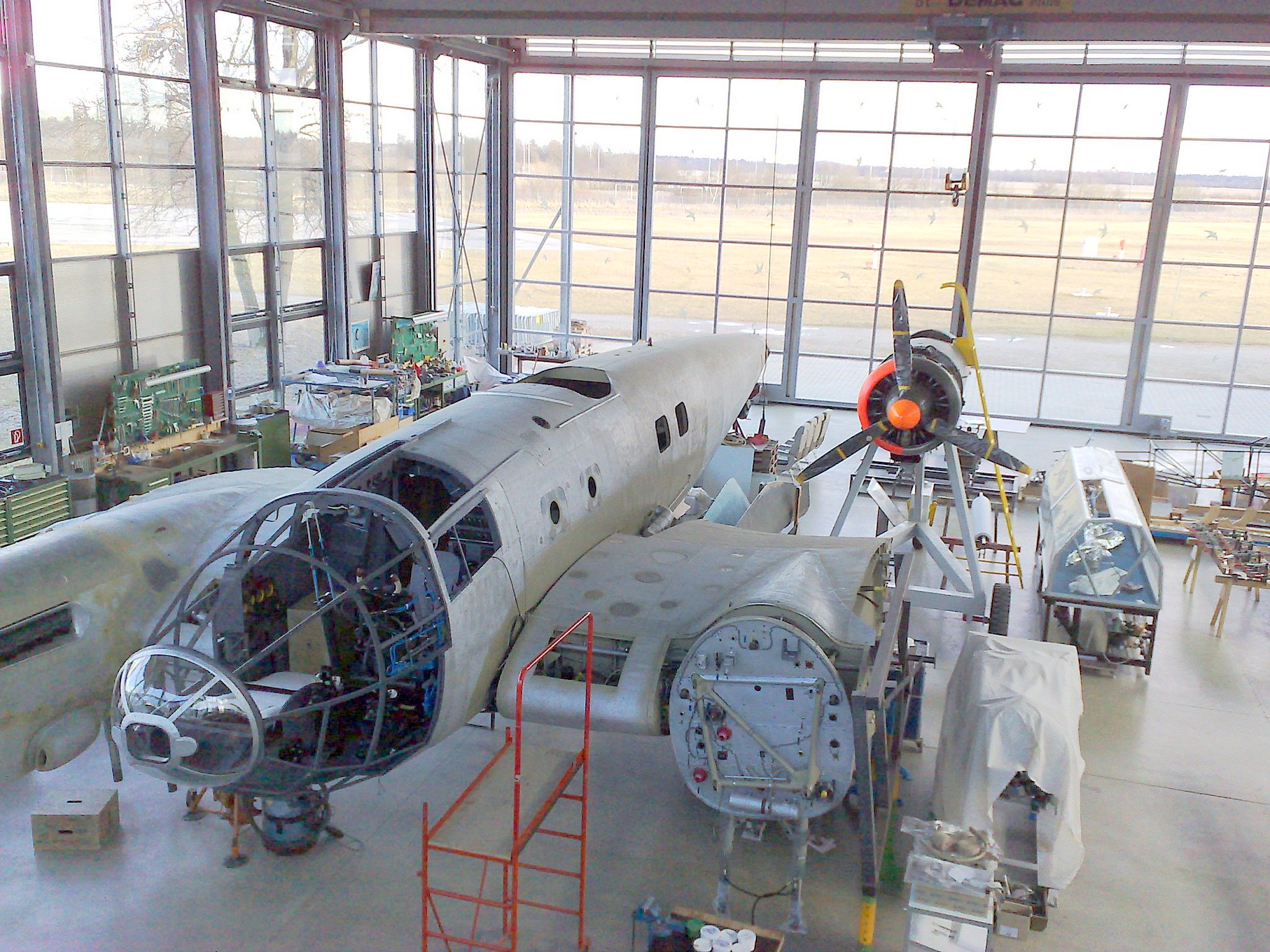 In 1941, the Spanish government Construcciones Aeronáuticas SA (CASA) acquired a license to build the airplane at its plant in Tablada, Spain.
They built two hundred He 111H-16s starting in 1945, powered with British Rolls-Royce Merlin 500-29 liquid cooled V12 engines developing 1,577 shp ea. The old CASA 2111s continued in service with the Spanish Air Force as transports until the late 1960s.
The Commemorative Air Force (CAF), USA is a Midland, TX based non profit club dedicated to preserving and showing historical aircraft at North American airshows. In summer 2003 the last flyable He 111 (Spanish built CASA 2.111D) crashed in Cheyenne, Wyoming, enroute to the Montana Airfest 2003, killing both crew. It was the last flyable aircraft of its type.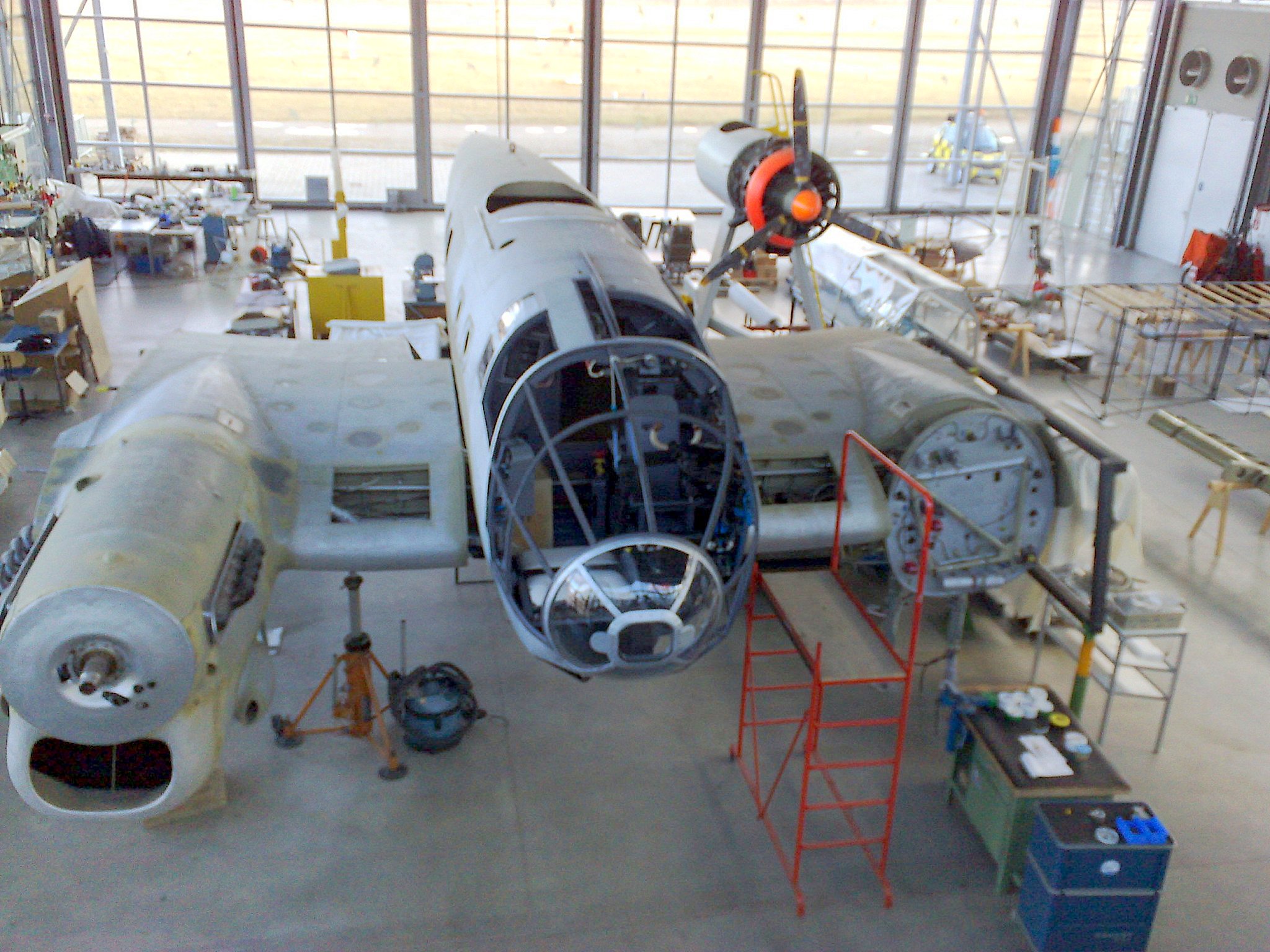 In Feb. 2008 when I visited the hangar, the Germans were restoring this CASA C-2.111B2I-77 / 64-15 (c/n 025).

The cockpit was fully glazed, with the exception of the lower right section -- the bombardier-gunner's platform. The bombsight penetrated through the cockpit floor into a protective housing on the external side of the cockpit area.

The nose in WWII He-111s had a rotating machine gun mount.
The machine gun position could move 10° upwards, 15° downwards and 30° laterally.

Note the off center nose.
The gun mount was offset a little starboard, to allow the pilot a better field of forward vision.
Sikorsky H-34G Choctaw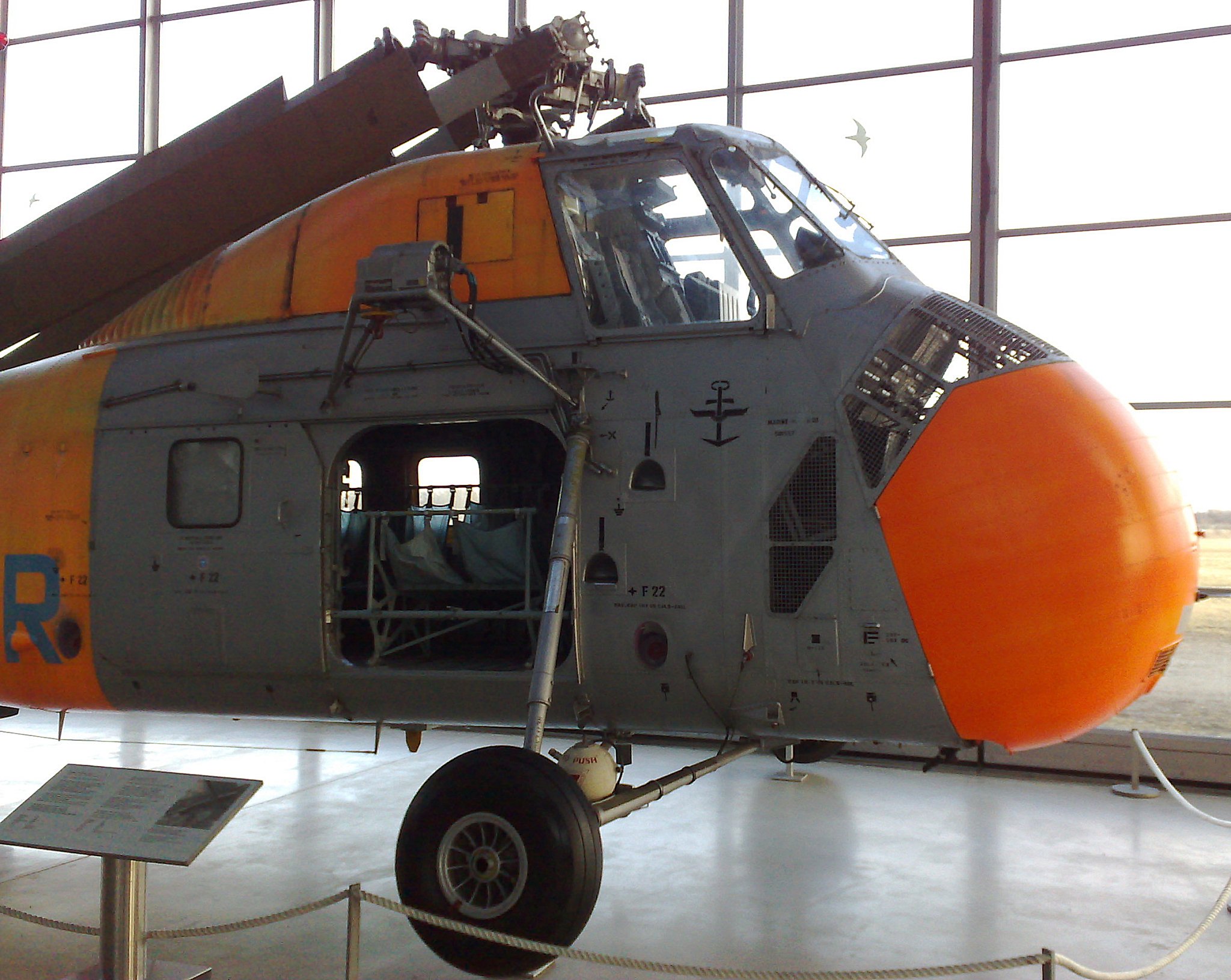 This is an antisubmarine warfare helicopter from the late 1950s.
Powered by a Wright R-1820-84 nine-cylinder supercharged air-cooled radial engine.
It was of the kind used to recover Mercury 4 space mission astronauts after splashdown.
1964 HAL HF-24 Marut Mk 1 single-seat fighter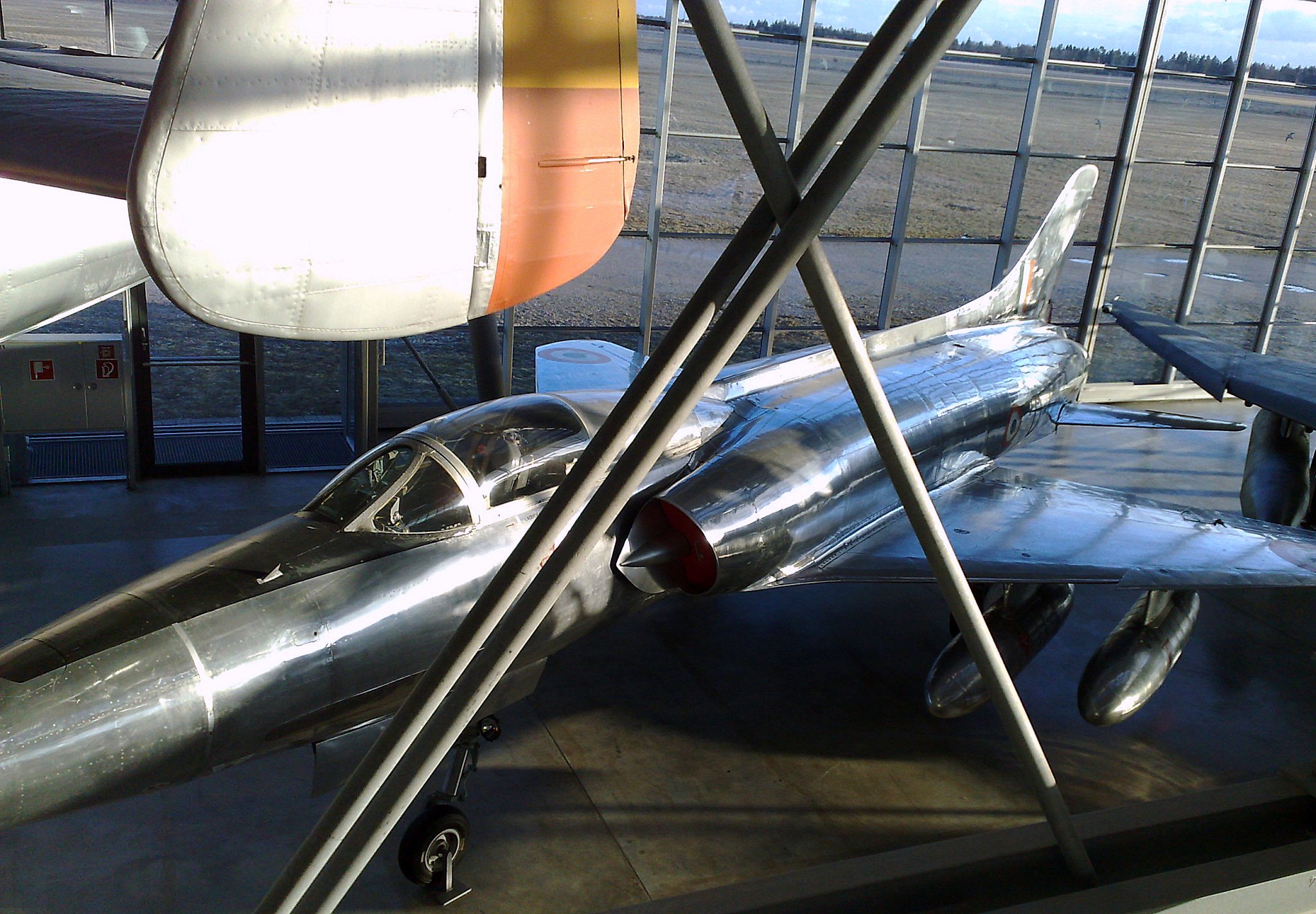 The Marut was developed in India by a team headed by the German designer Kurt Tank, designer of the Focke-Wulf Fw 190.
It was India's first jet aircraft, and the prototype first flew on 17 June 1961.

This airframe is a 1964 Marut 1 and bears IAF registration D-1256.
It has four underwing tanks on pylons, two under each wing.

Maruts were in service with the Indian Air Force until 1986; 147 were built, including 18 two-seat trainers.
In the 1971 war, the Marut, proved a tough and capable aircraft. No airframes were ever lost in air-to-air combat.
However, four were lost to ground fire and two were lost on the ground.

Manufacturer: Hindustan Aeronautics Ltd., Bangalore, lndia.
Power plant: 2 x Rolls-Royce/Bristol Orpheus 703 afterburning turbojets, delivering 6,275 lbf (= 27.9 kN) dry thrust, 10,582 lbf (= 47 kN) with afterburning.
Max. speed: 691 mph at sea level.
Wingspan: 9.00 m
Take off Weight: 10,900 kg
Max. speed: 1,080 km/h Mach 1.02 at a height of 11 km.
Ceiling: 14.4 km.
Armament: 4 x 30mm ADEN cannon
ADEN(named for the Armament Dev. Est., where it was designed, and Enfield, where it was produced)

1894 Hildebrand & Wolfmüller motorcycle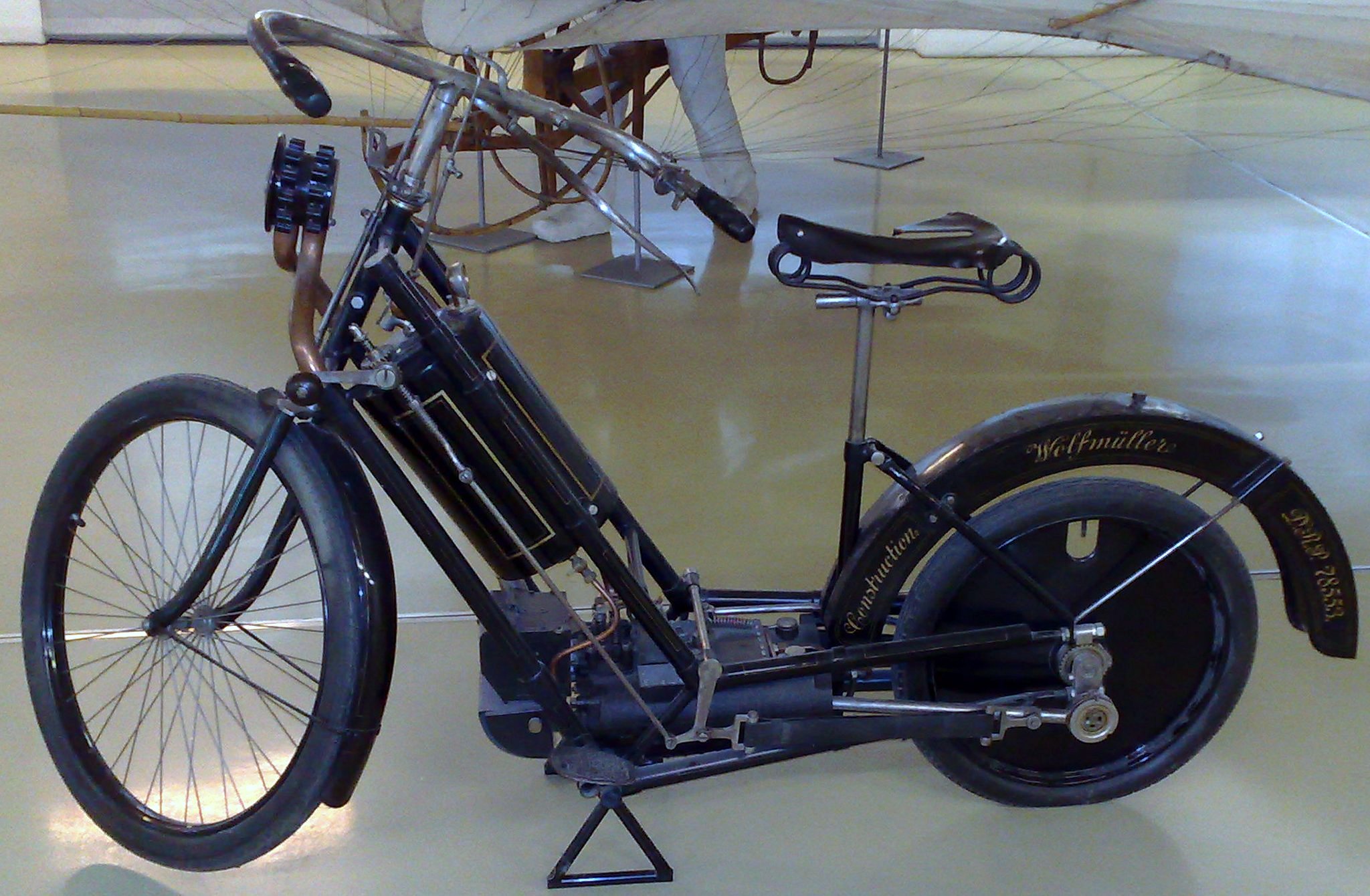 Heinrich Hildebrand & Alois Wolfmüller, München, 1894
While aviation was the passion of Alois Wolfmüller's (1864-1948) life, he will always be remembered for making the first ever mass-produced motorcycle.

After completing his engineering studies, he worked in the Dürrkopp Bicycle Factory in Bielefeld and at Benz in Mannheim.
Hildebrand, later to be his partner, instigated him to develop a small engine for bicycles.
He had tried earlier albeit not so successfully to develop an aircraft engine for his flight tests.

In 1894 with Hildebrand he founded the "Motor-Fahrrad-Fabrik Hildebrand & Wolfmüller" in Munich.


The H&W had no clutch. Power was delivered to the rear wheel via steam-locomotive style pushrods linked directly to the engine's pistons.
The solid rear wheel was a flywheel cum crankshaft. Two large rubber straps, one on either side of the motorcycle, generated the force to return the pushrods.
The engine was water-cooled. The water tank was in the rear mudguard. The engine had a surface carburettor and hot tube ignition.

Hildebrand and Wolfmüller planned to produce 3,000 motorcycles annually.
A malfunction in the ignition ruined sales, and the firm was forced to file for bankruptcy in 1895.

When production stopped, 700 motorcycles had been built.
Two-cylinder four-stroke engine, water—cooled
Cubic capacity 1488 cc
Output 1.8 kW (2.5 bhp @ 240 rpm)
Top speed 30-40 km/h